FinOptics
A Premier High Technology Supplier
Our partners
Nextrom is the world's premier supplier of manufacturing solutions and services to the fiber optic industry and supplies manufacturing systems and technology for optical fiber draw, deuterium treatment, screen testing of fiber, fiber color coding, ribbon and blown fiber manufacturing processes. Preform manufacturing systems for core preforms by MCVD or VAD deposition technologies, tube or soot cladding processes with related equipment and technologies such as sintering, degassing and preform stretching will be complementary to Nextrom offering.
Together with the sister company Rosendahl, a global supplier of high-end cable equipment and turn key solutions in the field of extrusion, stranding, tape forming, welding and corrugation, company offers state-of-the art technology with outstanding services.  


Beneq is oriented towards producing equipment and systems designed for chemistry at various surfaces. The company addresses the market of functional surfaces by employment of nanosize materials. Our main products include Hot Aerosol Layering Operation (nHALO) and Atomic Layer Deposition (ALD) equipment. nHALO is a flame spray technology, used mainly for applying functional coatings on glass and ceramic tiles. Similar technology is also used for nanoparticle synthesis. ALD reactors produce accurate, pinhole-free and conformal thin-film coatings on various substrates.

Centran Industrial Co. is the leading manufacturing company for water-swellable tapes and yarns. Uniform distribution of highly sophisticated SAP (super absorbent powder) as a thin layer along the product and Centran manufacturing process, make the products widely used around the world. The company offers semi-conductive tapes, binding yarns and laminated metal tapes and foils for optical fiber cable, copper telecom and energy cable applications. High investments in research and developments mean that Centran is constantly expanding the company's product offering. Centran is ISO 9001 certified..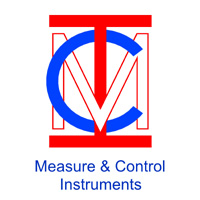 | | |
| --- | --- |
| | Cersa-MCI, provides innovative instrumentation and control systems for optical fiber, cable and wire manufacturing processes. The company is specialized for high accuracy diameter control instruments as well as non-contact tension measurement of fine round elements. Several joint development projects with world's leading manufacturing companies has created a complete line of diameter gauges with ultra fast measurement frequency and high repeatability. |